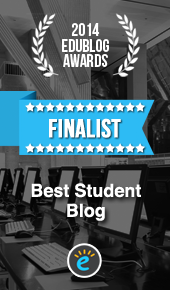 We are so excited to announce that one of our students was nominated for the "Best Student Blog 2014."  Congratulations to Mateo for your hard work and dedication to keeping up your blog and making connections.  To visit Mateo's blog, please click here!
If you'd like to vote for his blog, click HERE to use Polldaddy.  Remember you can vote once per day!
You can also vote HERE using List.Ly.  Don't forget to like Mateo's Blog by clicking the "Thumbs Up" symbol.
See full list on Listly